ISO CERTIFIED MANUFACTURER OF BEVERAGE, INDUSTRIAL GRADE & FUEL ETHANOL
Our Board of Directors
Front Row, Left to Right: Mike Rosenbohm, Helen Taylor, Jerold Grimes, and Kent Fisher
Back Row, Left to Right: Eddie Drewes, Gene Millard, Steve Volker, Randy Luke, and Glen Riekhof (Charlie Hurst Not Pictured)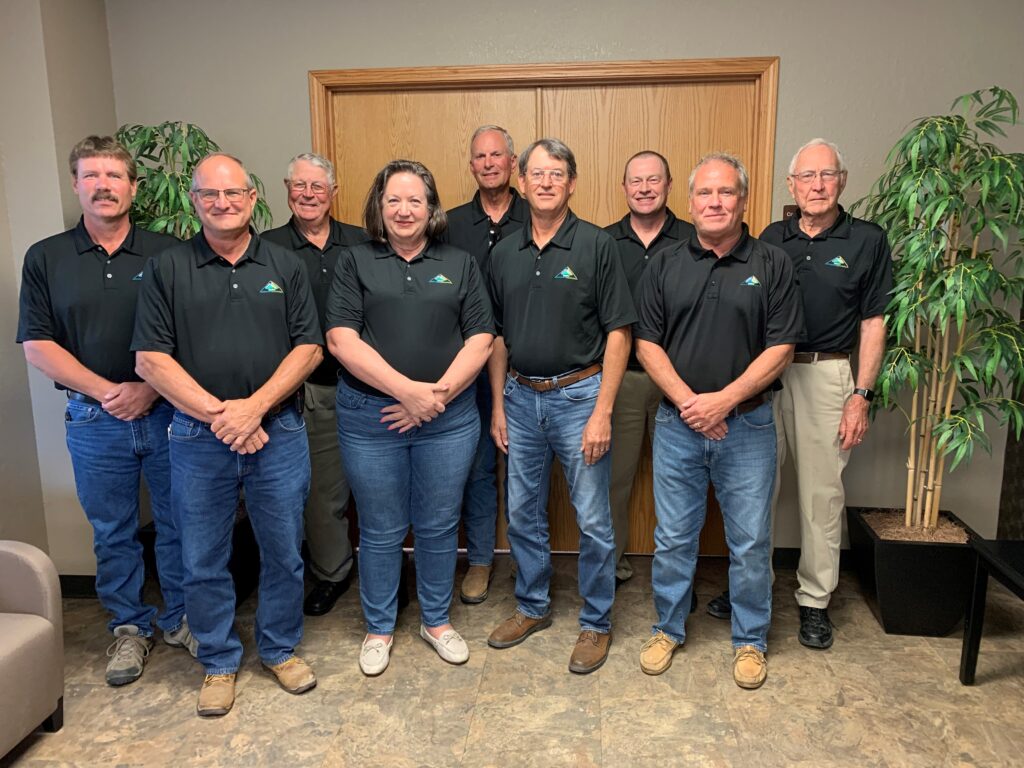 Transfer Directions
The following are the steps required for interested parties to transfer membership units of Golden Triangle ("The Company"). Click on the form name to access the document.
Buyer and seller agree on the terms of the transaction including the number of units involved and the price
Buyer and seller complete and deliver, as appropriate, the following documents to the Company:

Operating Agreement Counterpart completed by buyer if not a current member
Unit Purchase and Sale Agreement reflecting the agreed terms of the transfer of membership units between buyer and seller (sample form document buyers and sellers can use if you would like)
Unit Power Certificate (sample form document buyers and sellers can use if you would like)
Original Unit Certificates delivered by seller

The Company's Board of Directors votes whether to approve the transfer in the Board of Directors' discretion. (The Board of Directors requires that all members must own a minimum of 1,500 membership units at all times)
If the transfer is approved, the Company notifies buyer and seller and issues new membership unit certificate(s)
For additional information, see the Company's Unit Transfer Policy, Articles of Organization and Operating Agreement. The above steps may be updated or modified by the Company at any time.
Golden Triangle will consistently provide diversified ethanol and feed products that meet or exceed the requirements of our customers, investors and regulatory agencies. We will be actively committed to quality programs that produce steady profit, consistent production and customer satisfaction.